The Industrial Internet of Things (IIoT) has started to dramatically change the industrial landscape, transforming organizations around the world, opening up exciting new business opportunities and blazing a trail for economic growth.
IIoT will create a revolutionary new way of working and living, powered by a multitude of connected machines and devices, sharing data and turning it into business intelligence. Gemalto is the go-to partner to help mine these exciting opportunities. As a global expert in machine-to-machine communications, with 20 plus years' experience in the field, Gemalto has developed an extensive portfolio of solutions, services and platforms to build trust in this truly connected world.

Gemalto CSM »

Gemalto Accelerating IoT Deployment »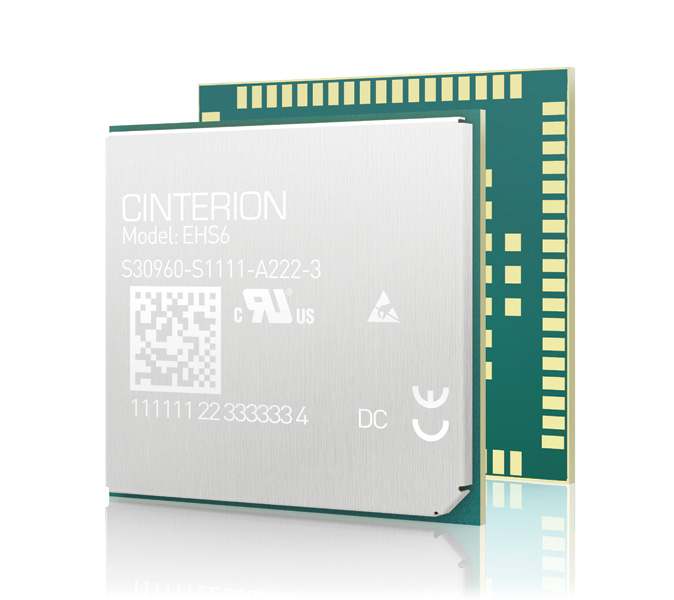 Wireless Modules
​​​​​​​​​​​​​​​​​Gemalto's broad portfolio of Cinterion M2M Modules delivers reliable cellular communications for any network standard from 2G to LTE including latest Machine Type Communication. The products' rugged design, unparalleled engineering and highest quality manufacturing ensures reliability in the most demanding M2M IoT environments and over the long life of solutions.
Industrial M2M products offer efficient communication from 2G to LTE Cat1. Benefits include flexibility, backward and forward compatibility as network standards evolve and longevity to maximize your technology investment. Smart modules powered by Java® and Linux improve cost efficiency, design simplicity and increased flexibility over life cycle.
Industrial Plus M2M modules leverage the latest cellular standards to deliver high speed data and voice communications with multiband capabilities to ensure seamless coverage. They are available in local and global variants for 2G, 3G, CDMA, Multimode and LTE.

Gemalto Modules – Terminals Portfolio »
Wireless Terminals
​​​​​​​​​​​​​​​​Cinterion M2M Terminals work out of the box to quickly and easily add M2M connectivity to smart enterprise applications. Available for various network standards and with the option of embedded Java®, they offer a variety of standard interfaces, are fully type approved and therefore require very little integration effort.
Terminals can be connected to applications via standard industrial interfaces. They are ideal for new M2M implementers and mid to small-sized deployments offering benefits including:
Plug-in and play functionality
Certifications and pre-approvals: R&TTE, GCF, e-mark (PTCRB, FCC, IC: TC65T)
Standardized interfaces
Integrated SIM card holders

Gemalto Modules – Terminals Portfolio »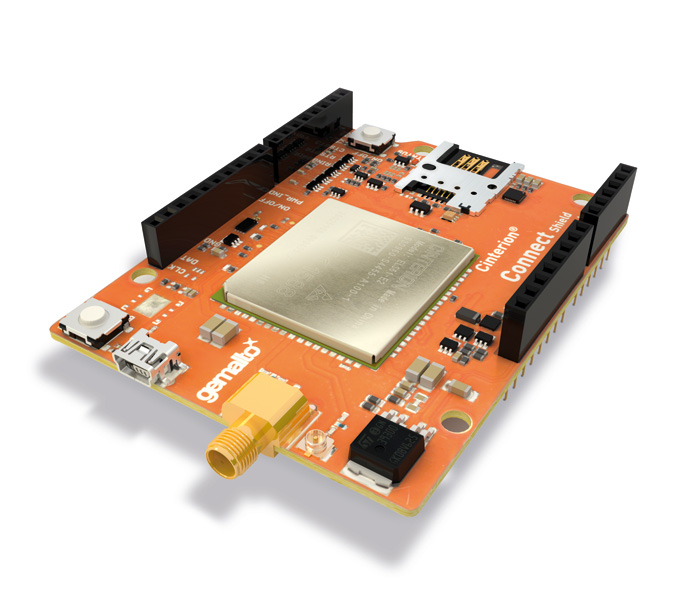 The Cinterion Connect Shield
Arduino maker board for cellular machine type communication with LTE CAT1 Shield
The Cinterion Connect Shield advances Gemalto's suite of user-friendly development tools, providing an easy-to use maker platform for innovating IoT applications.
It combines the flexible and widely used Arduino open source environment with highly efficient cellular connectivity to enable maximum flexibility in building proof-of-concepts. This gives developers, integrators and inventors the opportunity to experience the benefits, diversity and scalability of the global cellular ecosystem.
The Connect Shield leverages a Cinterion wireless module designed for highly efficient, low-power IoT applications to deliver optimized bandwidth and performance.

Gemalto Connect Shield »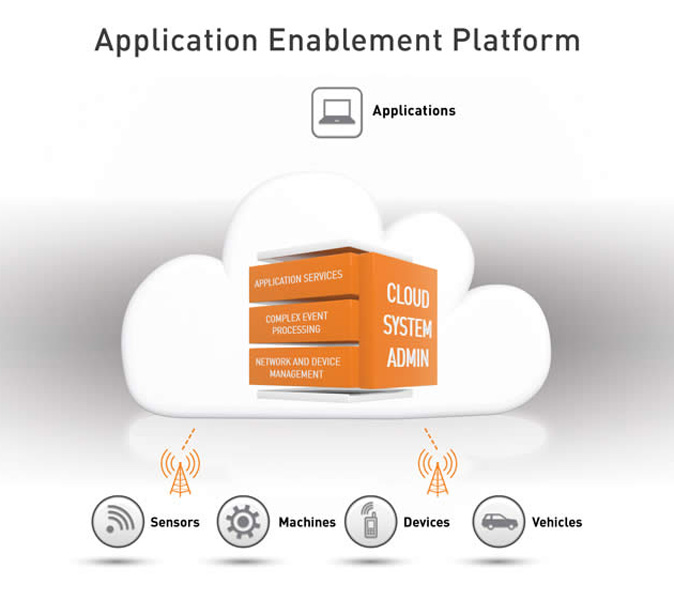 Application Enablement Cinterion SensorLogic Platform
SensorLogic Platform is a cloud-based infrastructure and 'platform-as-a-service' delivery model, that allows to build innovative, flexible and scalable applications quickly, easily and at a fraction of the cost of other alternatives.
The Platform enables:
Connecting any type of device over SMS / IP connection
Correlating real-time device data with information from enterprise and peer applications in the cloud
Creating actionable business information and events
Accelerating application development using pre-defined services

Gemalto SensorLogic Platform »